---
Dog of the Month, September 2019: Sophie
Sophie survived the streets of Tijuana to find her forever home in the Pacific Northwest. In turn, this hero dog ended up rescuing her rescuers right back!
Sophie, a 2-year-old mutt, came to her new family through the rescue "Tragic to Magic" that has a partnership with Seattle's Barking Lounge. This program works out of the Baja Mexico region to help abandoned, abused, malnourished and unwanted pets. They provide sterilization, immunization and veterinary care before working to find them their forever home; wherever that may be.
"My coworker, who knew we were looking for a dog, saw Sophie on the Tragic to Magic website and enthusiastically yelled to me from across the office, 'I found your dog!', and, of course, she was right," said Sophie's owner Holly.
Before we share more about who Sophie is, we wanted to dive in to how this rescued pup saved her owner's life. This, of course, is best shared in their own words.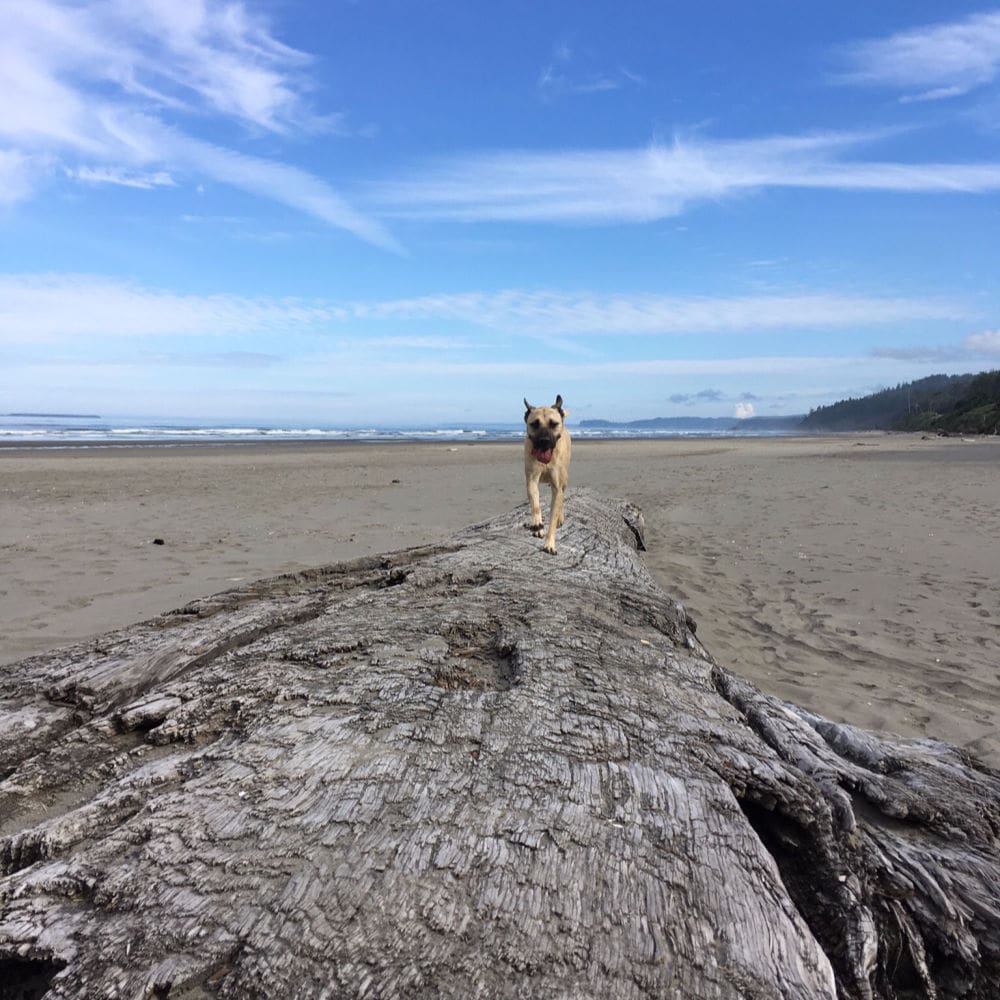 "Late one night this past July, while returning from the dog walk, my husband fell on our front steps and hit his head very hard," said Holly. Continued Holly, "Sophie walked quickly down the street and around the corner, found some neighbors, and led them back to where he was lying unconscious on the sidewalk. One of the neighbors she found happened to be a former Navy field medic. They called 911 and got my husband to the hospital, where he recovered fully. When we finally tracked down these neighbors several weeks later, they said, 'Take good care of your dog. She saved your husband's life! She's a hero!'"
The team at Rainier Veterinary Hospital agrees. Sophie is truly a hero that deserves all the recognition she can get!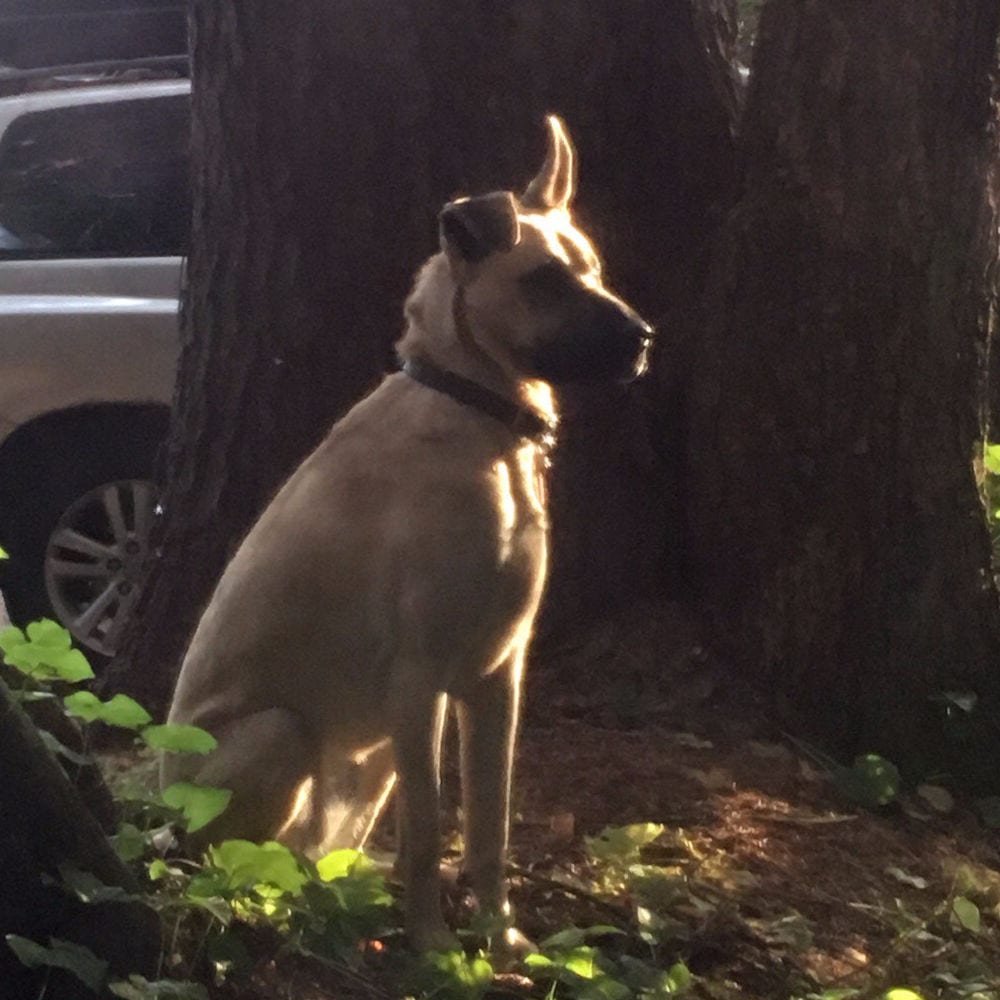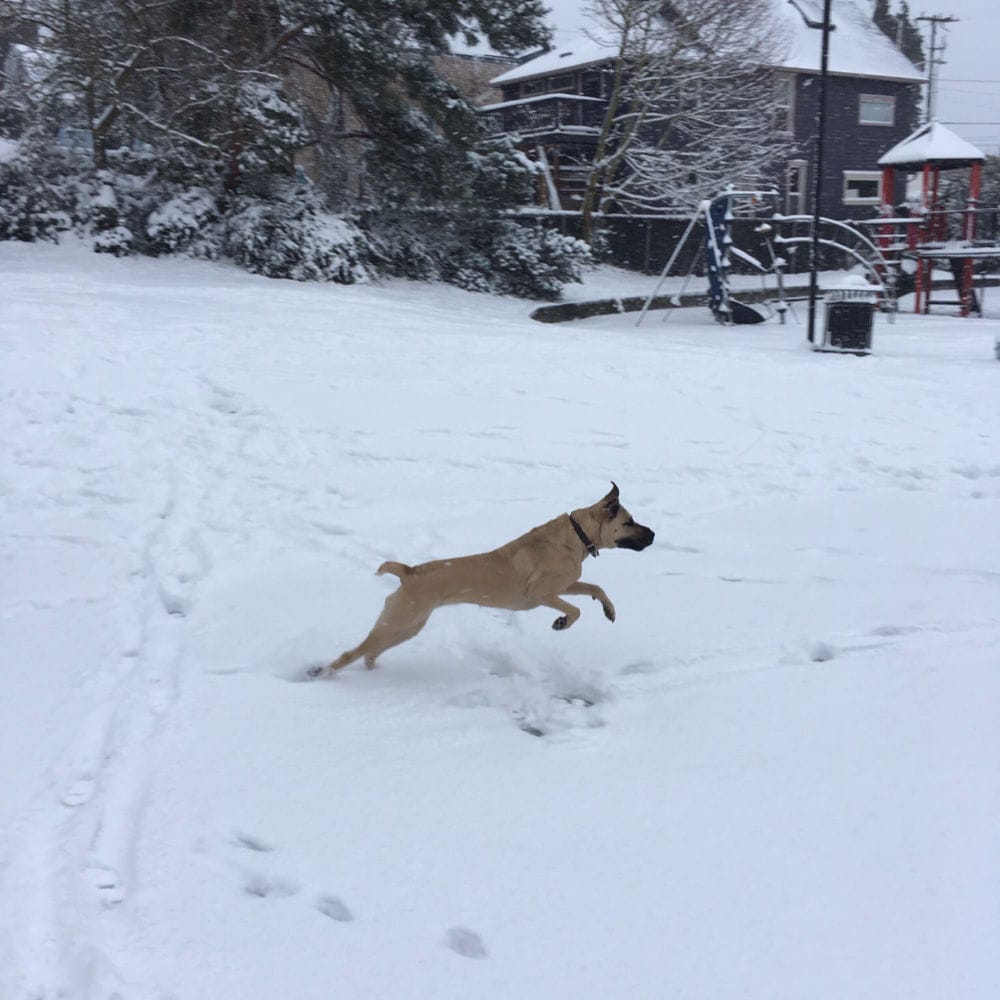 After settling into her new life, Sophie's owners got to know her better and discover how amazing she truly is. Sophie is a high-energy dog who loves to play and run nonstop. She is extremely loyal and very smart (which she showed us all so well when she rescued her owner this last July). When she finally does relax for the day, she is also known to be cuddly and quite the snuggler.
As for her name, well, Sophie was christened that name by the team at Tragic to Magic. In fact, her adoption paperwork goes back-and-forth between Sophie and Sophia, so the family uses both. They also sometimes call her Kitten, but they do scratch their heads at the noted middle name of Buttercup.
"What else can we say about our lovely little girl," said Holly. "She is not too big on toys, loves food and really loves lettuce, which we find so funny. Truly, she just continues to delight us each and every day"
The team at Rainier Veterinary Hospital has enjoyed meeting Sophie and celebrating her life and status as a true, blue hero. She has been coming to us since she made her home in the Pacific Northwest and we all look forward to watching her blossom in her new life.
About Our Dog of the Month Program
Here's how our Dog of the Month program works: Each staff member provides a nomination for the distinguished honor, and then we vote. The highest vote wins!
Recommended Posts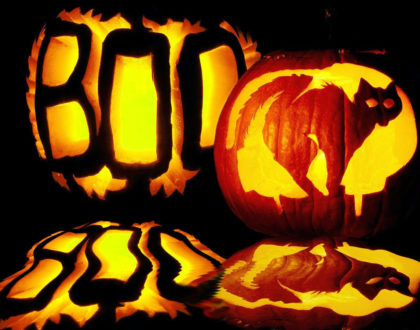 October 31, 2019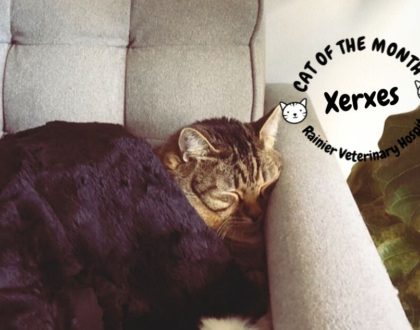 September 30, 2019
September 23, 2019